'Stick' rice balls among new Covid-era goods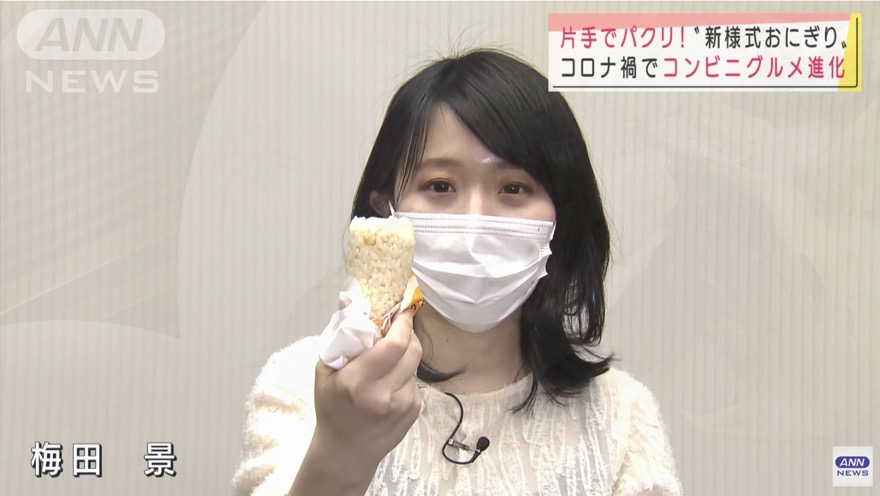 Lawson has announced new products for the spring-summer season that have been adapted to the new coronavirus lifestyle.
Since many people who buy in bulk by refraining from going out has increased and the sales of frozen foods that can be stored for a long time have increased by about 10% from last year, we have frozen desserts such as tiramisu and apple pie.
Furthermore, a salad containing lactic acid bacteria is scheduled to appear, as awareness of health is increasing due to a lack of exercise.
Japanese
---
Natto: A Superfood From Japan
slurrp.com - Aug 04
Natto is incredibly well-known in Japan, despite the fact that few people outside of Asia have ever heard of it.
Why Japan's wasabi farmers fear climate change
Reuters - Jul 13
Experts say global warming is posing a real threat to the production of wasabi. And it's not only the typhoons.
Fatty 'katsuo' fish may foreshadow climate change, threat to Japan's sushi
Reuters - Jul 12
For half a century, Takeo Nakajo has been catching katsuo, or skipjack tuna - indispensable in Japanese cuisine whether eaten raw, dried or used as a base for the broth.
Rice balls that can be stored for 100 days at room temperature released in Japan
Grape - Jul 12
Onigiri, or rice balls, are one of the most popularly enjoyed snacks in Japan. With a wide variety of flavors, they can make for a meal on their own–even if the way to open one sometimes seems like figuring out a puzzle to the uninitiated.
Compensating for poor diets? Japanese kids who take supplements eat less healthily – government-funded study
nutraingredients-asia.com - Jun 21
Japanese children who consume dietary supplements were found to eat less healthily than non-users, consuming more oils and confectionary and lower amounts of fruits and vegetables.