'Stick' rice balls among new Covid-era goods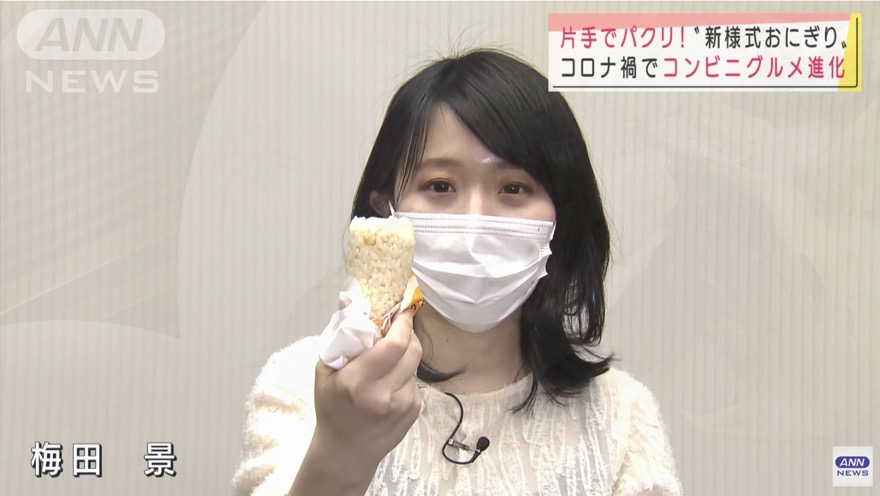 Lawson has announced new products for the spring-summer season that have been adapted to the new coronavirus lifestyle.
Since many people who buy in bulk by refraining from going out has increased and the sales of frozen foods that can be stored for a long time have increased by about 10% from last year, we have frozen desserts such as tiramisu and apple pie.
Furthermore, a salad containing lactic acid bacteria is scheduled to appear, as awareness of health is increasing due to a lack of exercise.
Japanese
---
US vs Japan 7-Eleven | Food Wars
Food Insider - May 23
From calorie count to portion sizes, we wanted to find out all the differences between 7-Eleven in the US and Japan. This is Food Wars.
Why only 1% Of Japan's soy sauce is made this way
Business Insider - May 21
It can take 4 years to make one batch of barrel-aged soy sauce. The natural fermentation process was the norm in Japan for centuries, but when industrialization swept the nation, almost all the country's wooden barrels were replaced with steel ones.
Seafood Izakaya run by Sushiro, a conveyor belt sushi restaurant!
SAMURAI JUNJIRO Channel - May 19
The izakaya introduced in this video is Sugidama, an izakaya run by Sushiro, a conveyor belt sushi restaurant.
Food in Ancient Japan: Did The Commoners Eat Rice?
METATRON - Apr 15
What kind of food was available in ancient and Medieval Japan? When did agriculture begin? And was rice the main food staple in those times as it is now?
Recipes That Will Transport You To Japan
Tasty Recipes - Mar 11
You've got the travel bug but with work galore and the world on hold, your fondness for flying has got to wait.