Cancer, Interrupted: Green Tea
Using the cooked meat carcinogen PhIP to turn normal breast cells cancerous, researchers explore the use of green tea to interrupt this malignant transformation.
---
Compensating for poor diets? Japanese kids who take supplements eat less healthily – government-funded study
nutraingredients-asia.com - Jun 21
Japanese children who consume dietary supplements were found to eat less healthily than non-users, consuming more oils and confectionary and lower amounts of fruits and vegetables.
Walnuts to be added to allergen labels in Japan after allergy cases surge
Japan Times - Jun 14
The number of walnut allergy cases in Japan has jumped over tenfold in nine years, a survey by the Consumer Affairs Agency has revealed.
High-fiber diet linked with reduced risk of developing dementia
news-medical.net - Feb 25
In a new study published this month in the journal Nutritional Neuroscience, researchers in Japan have shown that a high-fiber diet is associated with a reduced risk of developing dementia.
Genome-edited tomato to be sold in Japan
NHK - Sep 15
Genome-edited tomatoes are set to appear on dining tables in Japan. It is the first time that genome-edited food will be sold and shipped to consumers in Japan.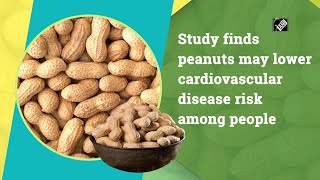 Peanut Consumption Linked to Reduced Stroke Risk in Japan
healthday.com - Sep 11
For men and women in Japan, eating peanuts is associated with reduced risk of ischemic stroke and cardiovascular disease, according to a study published online Sept. 9 in Stroke.