Cancer, Interrupted: Green Tea
Using the cooked meat carcinogen PhIP to turn normal breast cells cancerous, researchers explore the use of green tea to interrupt this malignant transformation.
---
High-fiber diet linked with reduced risk of developing dementia
news-medical.net - Feb 25
In a new study published this month in the journal Nutritional Neuroscience, researchers in Japan have shown that a high-fiber diet is associated with a reduced risk of developing dementia.
Genome-edited tomato to be sold in Japan
NHK - Sep 15
Genome-edited tomatoes are set to appear on dining tables in Japan. It is the first time that genome-edited food will be sold and shipped to consumers in Japan.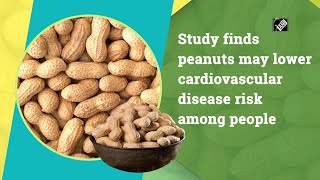 Peanut Consumption Linked to Reduced Stroke Risk in Japan
healthday.com - Sep 11
For men and women in Japan, eating peanuts is associated with reduced risk of ischemic stroke and cardiovascular disease, according to a study published online Sept. 9 in Stroke.
Researchers in Japan use soybean compound to make catfish 100% female
The Mainichi - May 27
SHINGU, Wakayama -- A team of researchers in Japan has succeeded in making catfish all female with a compound found in soybeans -- a development that promises to increase the production efficiency of this and other species whose females are more valuable than males in the food market.
"Balanced Japanese diet" helps reduce COVID-19 risk
JapanNutrition.com - May 05
There are concerns over the link between obesity and the severity of COVID-19 infections, with Fukushima Prefecture having 4th highest incidence of metabolic syndrome in Japan.