Banana Diet For Quick Weight Loss || Easy Morning Banana Diet For Losing Weight
This is a Japanese banana diet for weight loss. Which has been proved that this works 100% when followed.
---
Vending machine offers edible insects
NHK - Sep 16
Foods with insect extracts and edible insects are being sold in vending machines across Japan.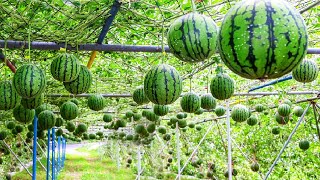 World's Most Expensive Watermelon - Japanese Black Watermelon Cultivation - Black Watermelon Farm
Noal Farm - Sep 02
A Japanese black watermelon produced in the town of Toma, Hokkaido island, it's name Densuke watermelons.
Why does Japan eat so many Raw Eggs?
What I've Learned - Apr 08
Who eats the most eggs? At first, I thought of America - Fresh scrambled eggs... pancakes, eggs... Denny's, those two strips of bacon, two eggs and two fluffy... but I was surprised to learn that Japan eats way more eggs - at 320 eggs per person in 2017, that's 70 more eggs than Americans.
Japanese Secrets of slim, youthful beauty and health
Cooking With Yoshiko - Mar 21
Want to lose weight? Free from sickness including cancer? Have full of energy? Look younger? You can achieve everything by using ancient Japanese super foods.
The Weight Loss Industry
Japanology Plus - Mar 21
Japan has the lowest obesity rate in the industrialized world, and yet, from schoolgirls to businessmen, it is a country where almost everyone seems to be on a diet.