Vending machine offers edible insects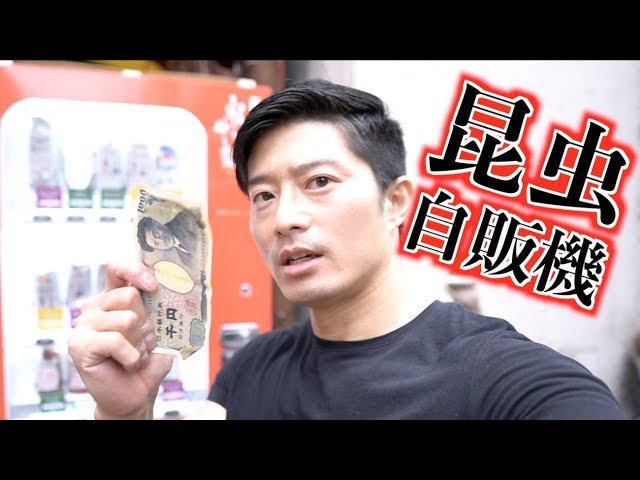 Foods with insect extracts and edible insects are being sold in vending machines across Japan.
One such vending machine was installed in Miyaki Town, Saga Prefecture, western Japan on Tuesday. It is said to be the first edible insect vending machine in the prefecture.
It is offering 12 types of whole insects, including bamboo caterpillars, crickets and water beetles.
They are fried and sold in bottles for 1,000 yen, or about nine dollars. Each bottle contains around 20 to 30 bugs.
Insects have been drawing attention as an alternative source of protein to solve the global food shortage.
Koga Takahiko, who set up the vending machine, said many people tend to dislike insects, but they taste good. He described them as rich in protein, minerals and nutrition, and expressed hope they will become accepted.
---
US vs Japan 7-Eleven | Food Wars
Food Insider - May 23
From calorie count to portion sizes, we wanted to find out all the differences between 7-Eleven in the US and Japan. This is Food Wars.
Why only 1% Of Japan's soy sauce is made this way
Business Insider - May 21
It can take 4 years to make one batch of barrel-aged soy sauce. The natural fermentation process was the norm in Japan for centuries, but when industrialization swept the nation, almost all the country's wooden barrels were replaced with steel ones.
Seafood Izakaya run by Sushiro, a conveyor belt sushi restaurant!
SAMURAI JUNJIRO Channel - May 19
The izakaya introduced in this video is Sugidama, an izakaya run by Sushiro, a conveyor belt sushi restaurant.
Food in Ancient Japan: Did The Commoners Eat Rice?
METATRON - Apr 15
What kind of food was available in ancient and Medieval Japan? When did agriculture begin? And was rice the main food staple in those times as it is now?
Recipes That Will Transport You To Japan
Tasty Recipes - Mar 11
You've got the travel bug but with work galore and the world on hold, your fondness for flying has got to wait.