Japan's bento box — so much more than just a packed lunch
From its humble beginnings in the 12th century, the bento box has come a long way to being a healthy and filling midday meal that is both cheap to make and often a miniature work of art.
The packed lunch has been the staple midday meal for school pupils and workers around the world for hundreds of years, but the Japanese version — the bento — is far more than simply a light meal to get you through the day.
The Japanese were first preparing bento-boxed lunches in the 12th century, but in the intervening years they have elevated the meal to one that is both healthy and portable, as well as being easy on the pocket and often a work of culinary art.
Japan's fascination with taking a meal on a journey started in the Kamakura period, when cooked and dried rice balls were first wrapped in bamboo leaves and taken into the fields by workers.
Within a few hundred years, elaborately designed, lacquered boxes were made specifically for foods and were taken by the upper classes in society to "hanami" cherry-blossom-viewing parties or to tea ceremonies.
---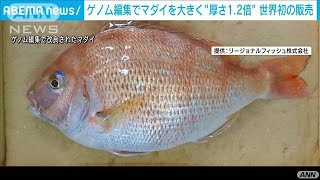 Gene-edited sea bream set for sale in Japan
thefishsite.com - Sep 23
A startup that has edited the genes of red sea bream so that they produce a thicker fillet has announced plans to start selling the fish in Japan.
Japanese Puffer Fish Farm - Amazing FUGU Fish Farming in Japan
Noal Farm - Sep 20
The highly toxic puffer fish, or fugu, is the most dangerous meal you can have in Japan. In Japan, eating poisonous puffer fish (fugu) has been likened to thrill-seeking but have a non-toxic farmed version catch on.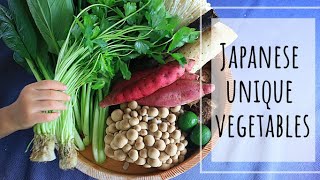 18 unique vegetables you may not find outside of Japan
Miwa's Japanese Cooking - Sep 19
Vegetable in Japan are sometimes very unique. Each season we have different type of vegetables in Japan. I hope this video will motivate you to try new vegetables you never tried before.
Vending machine offers edible insects
NHK - Sep 16
Foods with insect extracts and edible insects are being sold in vending machines across Japan.
Genome-edited tomato to be sold in Japan
NHK - Sep 15
Genome-edited tomatoes are set to appear on dining tables in Japan. It is the first time that genome-edited food will be sold and shipped to consumers in Japan.