How the Ancient Japanese planted rice- and how we can see it today
In this video we are going to visit the peace and nature NPO organic farm in Kobe Japan.
Bahram is an Iranian man who along with his Japanese wife Shinobu, has been developing this farm for the past 18 years. Working alongside his Japanese farming neighbors he has worked to retain the old values of community and traditional Japanese farming while integrating sustainability and technology at the same time. Pretty impressive right? He's specifically done this through weekend events wherein participants can come and experience what traditional communal Japanese rice-farming was like. That is what you will see today. Alongside the community focused community accomplished traditional rice farming we'll also speak with a few students. And don't be fooled, these are students who have grown up in Japan. They'll give us further insight into what this farm means to the community as well as how the youth specifically are helping with the technological initiatives at the farm.
---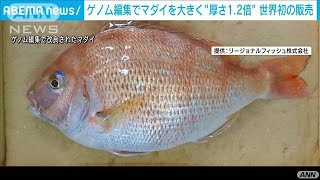 Gene-edited sea bream set for sale in Japan
thefishsite.com - Sep 23
A startup that has edited the genes of red sea bream so that they produce a thicker fillet has announced plans to start selling the fish in Japan.
Japanese Puffer Fish Farm - Amazing FUGU Fish Farming in Japan
Noal Farm - Sep 20
The highly toxic puffer fish, or fugu, is the most dangerous meal you can have in Japan. In Japan, eating poisonous puffer fish (fugu) has been likened to thrill-seeking but have a non-toxic farmed version catch on.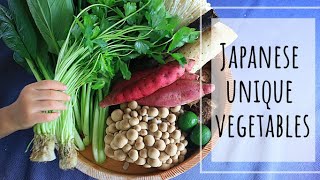 18 unique vegetables you may not find outside of Japan
Miwa's Japanese Cooking - Sep 19
Vegetable in Japan are sometimes very unique. Each season we have different type of vegetables in Japan. I hope this video will motivate you to try new vegetables you never tried before.
Vending machine offers edible insects
NHK - Sep 16
Foods with insect extracts and edible insects are being sold in vending machines across Japan.
Genome-edited tomato to be sold in Japan
NHK - Sep 15
Genome-edited tomatoes are set to appear on dining tables in Japan. It is the first time that genome-edited food will be sold and shipped to consumers in Japan.