Researchers in Japan use soybean compound to make catfish 100% female
SHINGU, Wakayama -- A team of researchers in Japan has succeeded in making catfish all female with a compound found in soybeans -- a development that promises to increase the production efficiency of this and other species whose females are more valuable than males in the food market.
The team, from Kindai University's Aquaculture Research Institute and based at the institute's Shingu Station in Shingu, Wakayama Prefecture, used isoflavone -- a compound found in soybeans similar in effect to female hormones -- to create the all-female groups of catfish. The feat is a Japan first, according to the university.
As female catfish grow faster than males, "by making them all female, production efficiency will rise," commented team leader and aquaculture science associate professor Toshinao Ineno. "This can be applied to other farm-raised fish whose females are more valuable."
According to Ineno, in catfish cultivation, which has been attracting attention as an alternative to increasingly scant eel, females grow to shipping weight -- at least 600 grams -- in six to 10 months after hatching. Males, which grow more slowly, are often discarded. Though it has been known that administering female hormone turns male catfish into females, this method is banned for fish for human consumption. So Ineno came up with the idea of using soybean isoflavone, which is sold commercially as a dietary supplement.
Japanese
---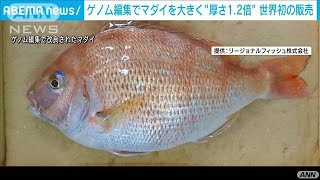 Gene-edited sea bream set for sale in Japan
thefishsite.com - Sep 23
A startup that has edited the genes of red sea bream so that they produce a thicker fillet has announced plans to start selling the fish in Japan.
Japanese Puffer Fish Farm - Amazing FUGU Fish Farming in Japan
Noal Farm - Sep 20
The highly toxic puffer fish, or fugu, is the most dangerous meal you can have in Japan. In Japan, eating poisonous puffer fish (fugu) has been likened to thrill-seeking but have a non-toxic farmed version catch on.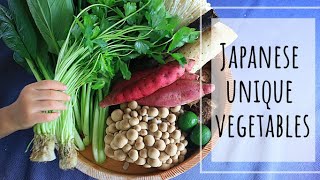 18 unique vegetables you may not find outside of Japan
Miwa's Japanese Cooking - Sep 19
Vegetable in Japan are sometimes very unique. Each season we have different type of vegetables in Japan. I hope this video will motivate you to try new vegetables you never tried before.
Vending machine offers edible insects
NHK - Sep 16
Foods with insect extracts and edible insects are being sold in vending machines across Japan.
Genome-edited tomato to be sold in Japan
NHK - Sep 15
Genome-edited tomatoes are set to appear on dining tables in Japan. It is the first time that genome-edited food will be sold and shipped to consumers in Japan.