Japan startup aims to put 'Miracle Meat' on American dinner plates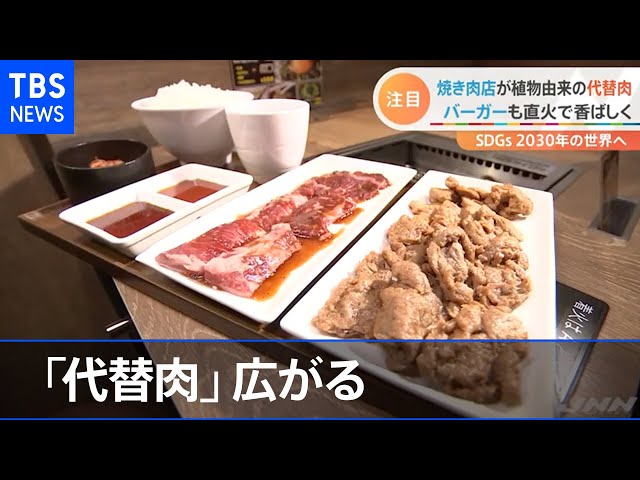 Japanese plant-based-meat startup Daiz has kicked off preparations to expand into the U.S., tapping that country's fast-growing market for alternative meats with plans to go global.
The company is conducting market research in the U.S. with investor and trading house Marubeni, laying the groundwork for research and development and other operations there after launching Daiz USA in Boston on May 1.
It aims to build an American factory for its soy-based Miracle Meat in 2022. Location, capacity and cost are to be determined.
Vegan meats are often made with soy meal left over from oil production, or from peas. But Daiz uses soybeans germinated using patented technology that fine-tunes temperatures and oxygen and carbon dioxide levels, activating enzymes to greatly increase nutritional content.
Daiz also uses soybeans with a more neutral odor to more closely replicate the taste and texture of conventional meat. It aims for a price point similar to chicken and plans to market Miracle Meat to local food companies and other potential buyers.
Plant-based meats have surged in popularity in recent years as a healthier, environmentally gentler alternative to conventional meat. Beyond Meat, a leading name in the U.S., became the first in the field to debut on the Nasdaq market in May 2019. Rival unicorn Impossible Foods is also reportedly preparing to list its shares.
Global demand is only expected to grow. The Tokyo-based Yano Research Institute sees the market for alternative meats -- defined as the total shipment value of plant-based meats and cultured meats -- expanding roughly 620% over a decade to 1.87 trillion yen in 2030. Daiz hopes to make the U.S. a jumping-off point for success elsewhere.
---
US vs Japan 7-Eleven | Food Wars
Food Insider - May 23
From calorie count to portion sizes, we wanted to find out all the differences between 7-Eleven in the US and Japan. This is Food Wars.
Why only 1% Of Japan's soy sauce is made this way
Business Insider - May 21
It can take 4 years to make one batch of barrel-aged soy sauce. The natural fermentation process was the norm in Japan for centuries, but when industrialization swept the nation, almost all the country's wooden barrels were replaced with steel ones.
Seafood Izakaya run by Sushiro, a conveyor belt sushi restaurant!
SAMURAI JUNJIRO Channel - May 19
The izakaya introduced in this video is Sugidama, an izakaya run by Sushiro, a conveyor belt sushi restaurant.
Food in Ancient Japan: Did The Commoners Eat Rice?
METATRON - Apr 15
What kind of food was available in ancient and Medieval Japan? When did agriculture begin? And was rice the main food staple in those times as it is now?
Recipes That Will Transport You To Japan
Tasty Recipes - Mar 11
You've got the travel bug but with work galore and the world on hold, your fondness for flying has got to wait.