Japan startup aims to put 'Miracle Meat' on American dinner plates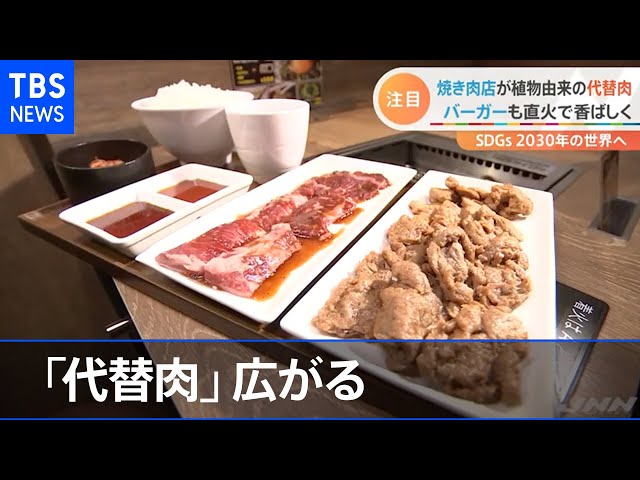 Japanese plant-based-meat startup Daiz has kicked off preparations to expand into the U.S., tapping that country's fast-growing market for alternative meats with plans to go global.
The company is conducting market research in the U.S. with investor and trading house Marubeni, laying the groundwork for research and development and other operations there after launching Daiz USA in Boston on May 1.
It aims to build an American factory for its soy-based Miracle Meat in 2022. Location, capacity and cost are to be determined.
Vegan meats are often made with soy meal left over from oil production, or from peas. But Daiz uses soybeans germinated using patented technology that fine-tunes temperatures and oxygen and carbon dioxide levels, activating enzymes to greatly increase nutritional content.
Daiz also uses soybeans with a more neutral odor to more closely replicate the taste and texture of conventional meat. It aims for a price point similar to chicken and plans to market Miracle Meat to local food companies and other potential buyers.
Plant-based meats have surged in popularity in recent years as a healthier, environmentally gentler alternative to conventional meat. Beyond Meat, a leading name in the U.S., became the first in the field to debut on the Nasdaq market in May 2019. Rival unicorn Impossible Foods is also reportedly preparing to list its shares.
Global demand is only expected to grow. The Tokyo-based Yano Research Institute sees the market for alternative meats -- defined as the total shipment value of plant-based meats and cultured meats -- expanding roughly 620% over a decade to 1.87 trillion yen in 2030. Daiz hopes to make the U.S. a jumping-off point for success elsewhere.
---
Natto: A Superfood From Japan
slurrp.com - Aug 04
Natto is incredibly well-known in Japan, despite the fact that few people outside of Asia have ever heard of it.
Why Japan's wasabi farmers fear climate change
Reuters - Jul 13
Experts say global warming is posing a real threat to the production of wasabi. And it's not only the typhoons.
Fatty 'katsuo' fish may foreshadow climate change, threat to Japan's sushi
Reuters - Jul 12
For half a century, Takeo Nakajo has been catching katsuo, or skipjack tuna - indispensable in Japanese cuisine whether eaten raw, dried or used as a base for the broth.
Rice balls that can be stored for 100 days at room temperature released in Japan
Grape - Jul 12
Onigiri, or rice balls, are one of the most popularly enjoyed snacks in Japan. With a wide variety of flavors, they can make for a meal on their own–even if the way to open one sometimes seems like figuring out a puzzle to the uninitiated.
Compensating for poor diets? Japanese kids who take supplements eat less healthily – government-funded study
nutraingredients-asia.com - Jun 21
Japanese children who consume dietary supplements were found to eat less healthily than non-users, consuming more oils and confectionary and lower amounts of fruits and vegetables.