Why Japanese Eel Is So Expensive
People in Japan have eaten eel for thousands of years. Unagi, or freshwater Japanese eel, can cost more than bluefin tuna.
But it isn't caught as adults. Instead, young eels are raised on farms. It can take 6 to 12 months of work before eels are big enough to be sold. And cooking it is just as challenging.
Properly cooking Japanese eel can take years to master. When it's prepared in the kabayaki style it can cost over $90. Despite the price of eel, demand remains high. But the global catch of Japanese eel has declined by more than 75% since 1980, so prices can vary widely each year. In January 2018, young eels, also called glass eels, cost around $35,000 per kilogram.
---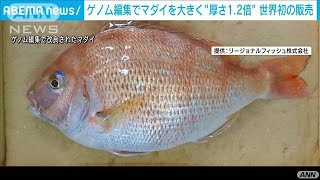 Gene-edited sea bream set for sale in Japan
thefishsite.com - Sep 23
A startup that has edited the genes of red sea bream so that they produce a thicker fillet has announced plans to start selling the fish in Japan.
Japanese Puffer Fish Farm - Amazing FUGU Fish Farming in Japan
Noal Farm - Sep 20
The highly toxic puffer fish, or fugu, is the most dangerous meal you can have in Japan. In Japan, eating poisonous puffer fish (fugu) has been likened to thrill-seeking but have a non-toxic farmed version catch on.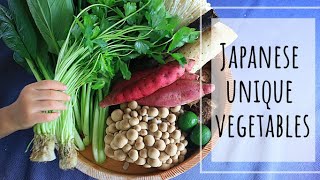 18 unique vegetables you may not find outside of Japan
Miwa's Japanese Cooking - Sep 19
Vegetable in Japan are sometimes very unique. Each season we have different type of vegetables in Japan. I hope this video will motivate you to try new vegetables you never tried before.
Vending machine offers edible insects
NHK - Sep 16
Foods with insect extracts and edible insects are being sold in vending machines across Japan.
Genome-edited tomato to be sold in Japan
NHK - Sep 15
Genome-edited tomatoes are set to appear on dining tables in Japan. It is the first time that genome-edited food will be sold and shipped to consumers in Japan.