Matcha consumption maintains attentional function following a mild acute psychological stress without affecting a feeling of fatigue: A randomized placebo-controlled study in young adults
Tea is a beverage commonly consumed worldwide. Matcha is a type of green tea produced by drying and grinding tea leaves (Camellia sinensis L.) into a fine powder.
Matcha contains catechin, theanine, and caffeine, which affect cognitive function. Epidemiological studies conducted in Japan have shown that green tea consumption improves cognitive impairment. Previously, we found that daily matcha intake improves attention and executive function in middle-aged and older people. However, its effect on cognitive function in younger adults remains unclear. Moreover, it is unclear which cognitive functions are impaired by stress. This study aimed to clarify whether the administration of matcha improves the attentional function of young adults after mild acute stress and which cognitive function is improved. We included 42 participants aged 25 to 34 years who consumed 2 g of matcha daily for 2 weeks. The Uchida–Kraepelin test was used to induce mild acute psychological stress. Memory, attention, facial expression recognition, working memory, visual information, and motor function were evaluated. Reaction times on the Stroop test for attentional function were significantly lower in the matcha group than in the placebo group. Correct hits in the emotion perception test increased significantly for participants in the matcha group compared to those in the placebo group. We found no significant between-group differences in the other tests. In conclusion, after 2 weeks of matcha intake, the attentional function was maintained after mild acute psychological stress. Thus, matcha might improve cognitive function during or after stress conditions in young adults.
---
Compensating for poor diets? Japanese kids who take supplements eat less healthily – government-funded study
nutraingredients-asia.com - Jun 21
Japanese children who consume dietary supplements were found to eat less healthily than non-users, consuming more oils and confectionary and lower amounts of fruits and vegetables.
Walnuts to be added to allergen labels in Japan after allergy cases surge
Japan Times - Jun 14
The number of walnut allergy cases in Japan has jumped over tenfold in nine years, a survey by the Consumer Affairs Agency has revealed.
High-fiber diet linked with reduced risk of developing dementia
news-medical.net - Feb 25
In a new study published this month in the journal Nutritional Neuroscience, researchers in Japan have shown that a high-fiber diet is associated with a reduced risk of developing dementia.
Genome-edited tomato to be sold in Japan
NHK - Sep 15
Genome-edited tomatoes are set to appear on dining tables in Japan. It is the first time that genome-edited food will be sold and shipped to consumers in Japan.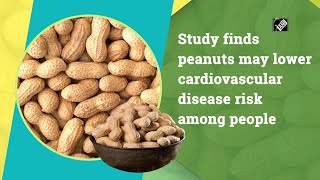 Peanut Consumption Linked to Reduced Stroke Risk in Japan
healthday.com - Sep 11
For men and women in Japan, eating peanuts is associated with reduced risk of ischemic stroke and cardiovascular disease, according to a study published online Sept. 9 in Stroke.