Dietary salt intake increases with age in Japanese adults
Excess salt intake is linked to cardiovascular disease as well as hypertension, but whether individual salt intake increases with age has not been studied.
The present study was designed to test the hypothesis that individual salt intake increases with age in Japanese adults. In this retrospective observational follow-up study, men and women age ≥30 years who participated in a baseline health checkup (2008–2009) at our center and had a health checkup 10 years later (n = 2598) were enrolled and salt intake was estimated by spot urine analysis. Yearly changes in salt intake were also assessed in participants with complete annual data over the course of 10 years from baseline (n = 1543). The follow-up study demonstrated increased salt intake (8.8 ± 2.0 to 9.3 ± 2.1 g/d, P <.001) with increasing age (54.0 ± 9.7 to 64.0 ± 9.8 years). Salt intake increased year over year in participants who had a health checkup annually for the 10-year follow-up period (n = 1543; analysis of variance, P <.001). Cross-sectional analyses using propensity-matched model revealed similar regional levels of salt intake in the baseline period (8.9 ± 2.0 g/d, 55.8 ± 11.4 years, n = 5018) and at 10 years (8.8 ± 2.0 g/d, P = .21; 55.9 ± 13.0 years, P = .65, n = 5105). These results suggest that dietary salt intake increases with age in Japanese adults, which should be considered in devising population-based strategies to lower dietary salt intake.
---
High-fiber diet linked with reduced risk of developing dementia
news-medical.net - Feb 25
In a new study published this month in the journal Nutritional Neuroscience, researchers in Japan have shown that a high-fiber diet is associated with a reduced risk of developing dementia.
Genome-edited tomato to be sold in Japan
NHK - Sep 15
Genome-edited tomatoes are set to appear on dining tables in Japan. It is the first time that genome-edited food will be sold and shipped to consumers in Japan.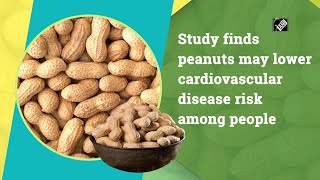 Peanut Consumption Linked to Reduced Stroke Risk in Japan
healthday.com - Sep 11
For men and women in Japan, eating peanuts is associated with reduced risk of ischemic stroke and cardiovascular disease, according to a study published online Sept. 9 in Stroke.
Researchers in Japan use soybean compound to make catfish 100% female
The Mainichi - May 27
SHINGU, Wakayama -- A team of researchers in Japan has succeeded in making catfish all female with a compound found in soybeans -- a development that promises to increase the production efficiency of this and other species whose females are more valuable than males in the food market.
"Balanced Japanese diet" helps reduce COVID-19 risk
JapanNutrition.com - May 05
There are concerns over the link between obesity and the severity of COVID-19 infections, with Fukushima Prefecture having 4th highest incidence of metabolic syndrome in Japan.