Japanese fried chicken enters period of Warring States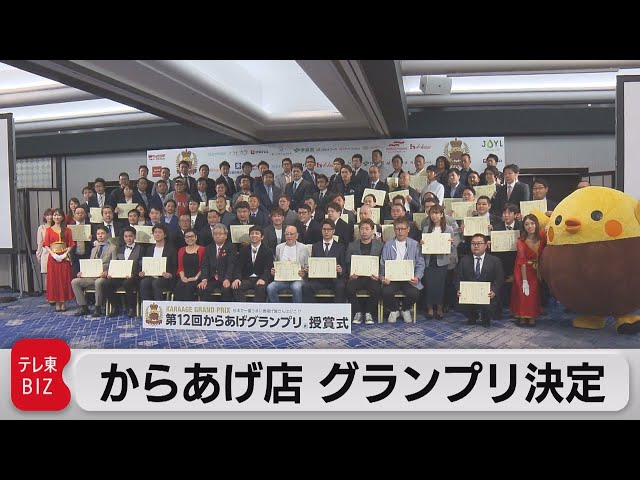 JN - Japanese fried chicken, or "Karaage," is in a period of Warring States, with a bunch of new stores opening nationwide, including 678 just last year!
The "Karaage Grand Prix" was held on April 15th to decide the most delicious Karaage restaurants in Japan.
A fierce battle emerged in the East Japan division, with the highest gold award going to "Nakatsu Karaage Kei" in Shinagawa, Tokyo, whose Karaage is made by soaking domestic young chickens in a secret garlic soy sauce with plenty of apples apples for 36 hours, and then deep-fried to make it juicy and mellow.
Japanese
---
US vs Japan 7-Eleven | Food Wars
Food Insider - May 23
From calorie count to portion sizes, we wanted to find out all the differences between 7-Eleven in the US and Japan. This is Food Wars.
Why only 1% Of Japan's soy sauce is made this way
Business Insider - May 21
It can take 4 years to make one batch of barrel-aged soy sauce. The natural fermentation process was the norm in Japan for centuries, but when industrialization swept the nation, almost all the country's wooden barrels were replaced with steel ones.
Seafood Izakaya run by Sushiro, a conveyor belt sushi restaurant!
SAMURAI JUNJIRO Channel - May 19
The izakaya introduced in this video is Sugidama, an izakaya run by Sushiro, a conveyor belt sushi restaurant.
Food in Ancient Japan: Did The Commoners Eat Rice?
METATRON - Apr 15
What kind of food was available in ancient and Medieval Japan? When did agriculture begin? And was rice the main food staple in those times as it is now?
Recipes That Will Transport You To Japan
Tasty Recipes - Mar 11
You've got the travel bug but with work galore and the world on hold, your fondness for flying has got to wait.