Japanese fried chicken enters period of Warring States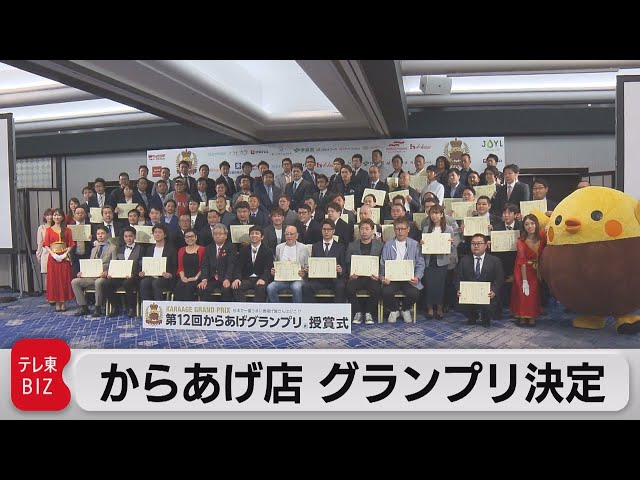 JN - Japanese fried chicken, or "Karaage," is in a period of Warring States, with a bunch of new stores opening nationwide, including 678 just last year!
The "Karaage Grand Prix" was held on April 15th to decide the most delicious Karaage restaurants in Japan.
A fierce battle emerged in the East Japan division, with the highest gold award going to "Nakatsu Karaage Kei" in Shinagawa, Tokyo, whose Karaage is made by soaking domestic young chickens in a secret garlic soy sauce with plenty of apples apples for 36 hours, and then deep-fried to make it juicy and mellow.
Japanese
---
Natto: A Superfood From Japan
slurrp.com - Aug 04
Natto is incredibly well-known in Japan, despite the fact that few people outside of Asia have ever heard of it.
Why Japan's wasabi farmers fear climate change
Reuters - Jul 13
Experts say global warming is posing a real threat to the production of wasabi. And it's not only the typhoons.
Fatty 'katsuo' fish may foreshadow climate change, threat to Japan's sushi
Reuters - Jul 12
For half a century, Takeo Nakajo has been catching katsuo, or skipjack tuna - indispensable in Japanese cuisine whether eaten raw, dried or used as a base for the broth.
Rice balls that can be stored for 100 days at room temperature released in Japan
Grape - Jul 12
Onigiri, or rice balls, are one of the most popularly enjoyed snacks in Japan. With a wide variety of flavors, they can make for a meal on their own–even if the way to open one sometimes seems like figuring out a puzzle to the uninitiated.
Compensating for poor diets? Japanese kids who take supplements eat less healthily – government-funded study
nutraingredients-asia.com - Jun 21
Japanese children who consume dietary supplements were found to eat less healthily than non-users, consuming more oils and confectionary and lower amounts of fruits and vegetables.